Bathroom Cabinet Vanity Unit Sink Basin Storage Toilet Pan Cistern Set 1200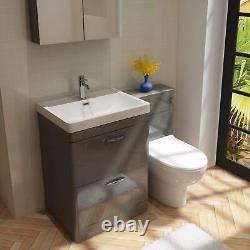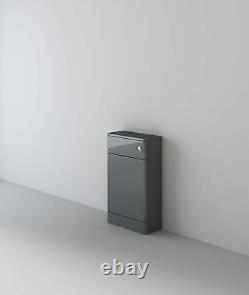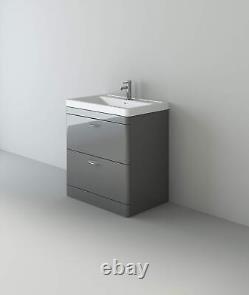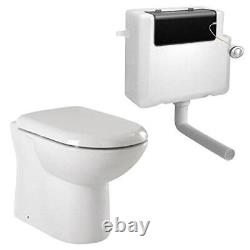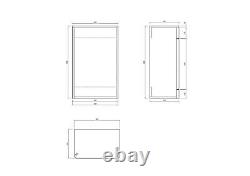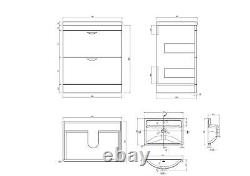 Powered by Just Template IT. VeeBath Bathroom Vanity Basin Cabinet, Toilet Unit, Pan, Cistern Grey 1200mm.
Improve the look, capacity and practicality of your bathroom today. No more loose bottles or sponges ruining the beautiful and fresh look of your bathroom as you can simply store everything away in the spacious drawers of the vanity unit. Made with premium moisture resisitant MDF materials. Soft closing doors and drawers.
Dimensions - Basin Unit - Height: 840mm / Width: 700mm / Depth: 480mm - WC Cabinet with Toilet - Height: 800mm / Width: 500mm / Depth: 200mm - Toilet - Height: 400mm / Width: 350mm / Depth: 550mm. Made with premium moisture resistant MDF materials. We kindly request that you refrain from scheduling any installation services until you have received your order and confirmed the condition of the items. We are unable to cover installation expenses if the products are damaged during transit or prove unsuitable for any reason. Therefore, it is crucial to thoroughly inspect your order to ensure everything is in proper condition before commencing the installation process.
Please note that deliveries are scheduled for Monday to Friday. While some couriers may occasionally deliver on Saturdays, this is entirely at their discretion. They will deliver the pallet to the front of your property, and we highly advise that you have at least two capable individuals available to assist in moving the goods inside.
Please keep in mind the following. Notification and Return Form : Do not return items without notifying us and obtaining a return form from us.
Please note that these figures are general estimates and may vary depending on location, order size, and service availability. We will guide you on the next steps, which may involve arranging a return or requesting pictures of the damaged item(s) to file claims with couriers. Never dispose of damaged goods without our instruction. Bathroom 4 Less is a leading online bathroom retailer dedicated to provide quality bathroom products at great low prices. We want to be different and our philosophy on online retail is simple. Keep prices low and offer great service and products. With a commitment to excellence that runs deep within our company ethos, we take immense pride in offering a wide range of bathroom solutions that cater to all tastes and budgets. Our vast selection includes everything from elegant fixtures and modern vanities to eco-friendly accessories, all curated to enhance your bathroom space. As a customer-focused company, we prioritize your satisfaction above all else, ensuring that you not only receive top-notch products but also exceptional service every step of the way. Bathroom4Less offers an extensive array of cost-effective solutions to give your bathroom a modern update, all while maintaining a high standard of quality and aesthetics. In conclusion, we'd like to emphasize the immense potential of the internet as a convenient platform for purchasing items, and we are dedicated to maximizing its benefits by offering exceptional products to the bathroom industry. With our extensive experience in the field, we are well-equipped to excel in what we do best - providing bathrooms of great value. We take pride in maintaining substantial inventory levels, ensuring that for significant projects, you can easily inquire about stock availability and proceed with confidence.